Post pobrano z: Vintage Bulgarian Poster for the Prevention of Alcohol Abuse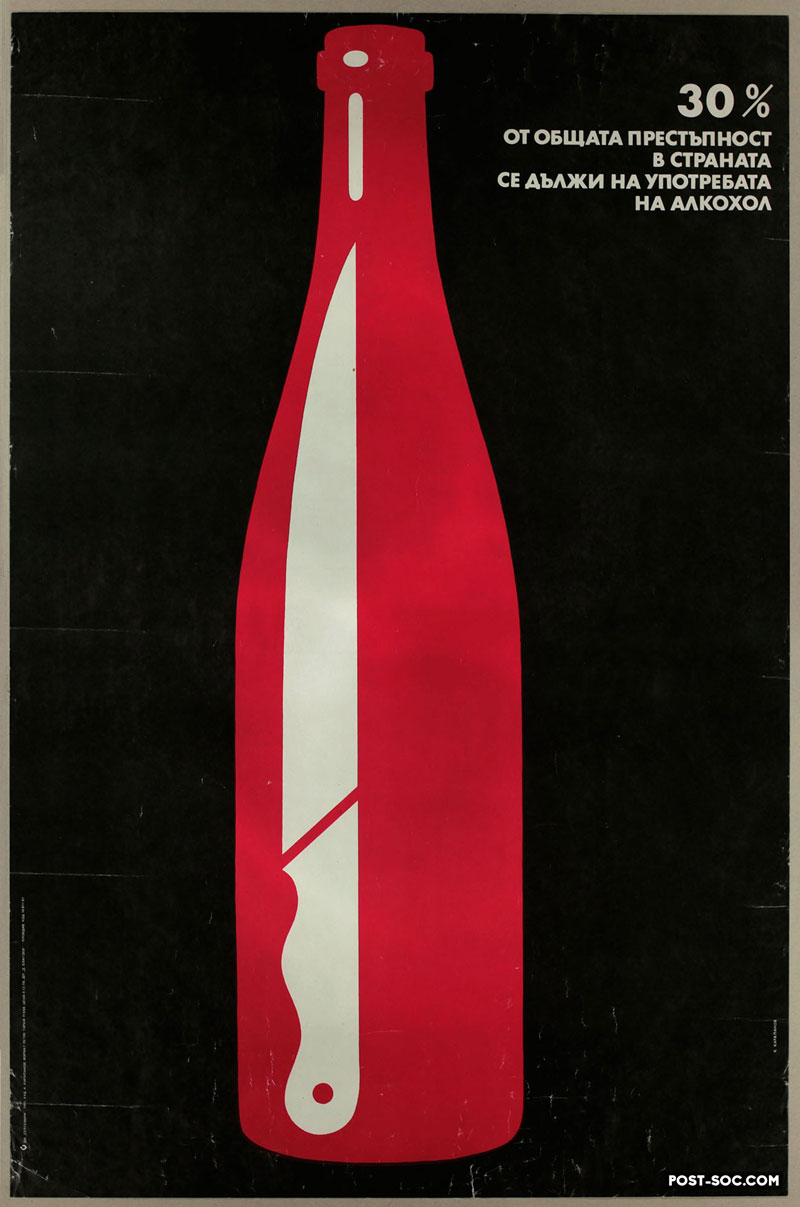 "30% of the criminal acts in the country are happening under the influence of alcohol", this is the text on this powerful advertising against alcohol abuse in mid-1980s Bulgaria.
Using the reflection in the bottle, the designer hinted at the violence by making the reflection in the shape of a knife that symbolizes violence. The red color, black background and strong constrast with a minimalist drawing style make for a very strong image.