Post pobrano z: 10 Fresh-Faced and Impressive Website Designs Inspired by King's Masterpieces
Content outline:
"I'll try to terrify you first, and if that doesn't work , I'll horrify you, and if I can't make it there, I'll try to gross you out. I'm not proud."(Stephen King)
Who does know more about horror than the 'King of Horror'? Mystery… Fantasy… Supernatural actions and heroes… Hair curling stories… Welcome to the world of King's fictions. There are millions of people who have dug into that atmosphere just once in their life. There are loads of fans that can hardly wait for his new edition and reread his books. Tons of Horror's fans are looking for different ways to become closer to their favorite writer and his depicted world. Those who try to create their own King-oriented world on the web can use ready-made website templates with a fascinating design.
Main Features of Website Designs Inspired by King's fictions
Those who have ever read King's stories or watched the movies based on his books know about his unrivalled style. You can hardly have got him mixed up with someone else. Building a website based on his screen adaptations requires from an owner creativity and fresh thinking. Experienced developers and designers created some extraordinary, stylish and responsive designs for websites dedicated to different needs and business niches. All of them feature:
a catchy, rich in contrast overall website appearance with mainly dark colors (black, grey, deep red, brown, navy blue, etc);
effective backgrounds with animation;
typography that makes much of an impression;
something extraordinary that grabs attention at a glance;
a barely visible barrier between the reality and fiction.
Take a closer look at the collection of 10 art wp themes which design reflects different Stephen King's stories.
It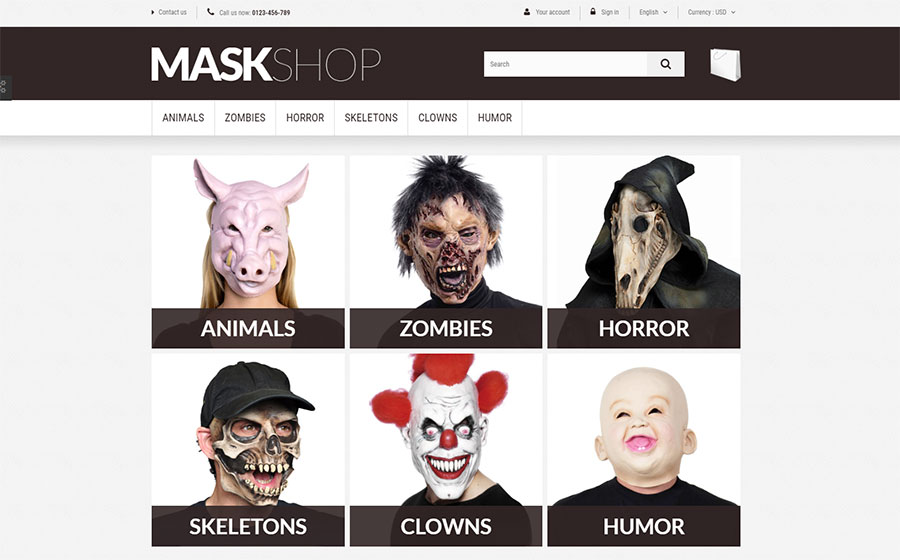 Pennywise the Clown invites you with this full of horror MaskShop. This theme suits any commercial purposes to sell masquerade masks and other horror-related items. Alongside formidable appearance, the website template boasts a number of usable features like:
the ability to alter color of the layout with a single click;
attention-grabbing slider on the homepage;
a responsive design that flows effortless on any device;
a feature-rich footer with social media integration.
Christine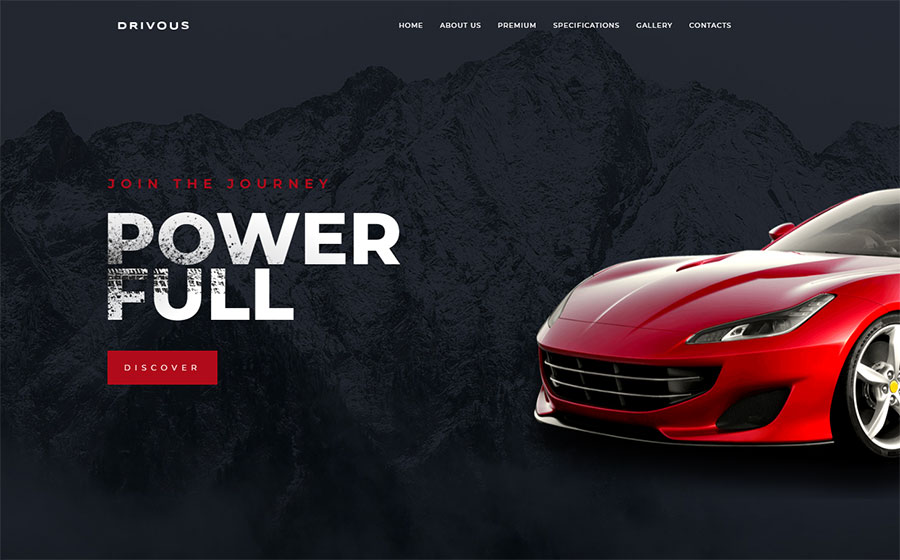 Do you think this extravagant red car is possessed by the evil spirit? Of course, no it isn't. However, looking at the design of Drivous WordPress theme, King's Christine comes back. As for the website template, it has nothing connected with spirits. But it includes all the possible options and tools to provide a powerful website:
a variety of header/footer styles to choose from;
handy Cherry plugins to enhance your site's functionality;
a clean and well-commented code;
4 stunning blog layouts to keep your customers regularly updated.
Cat's Eye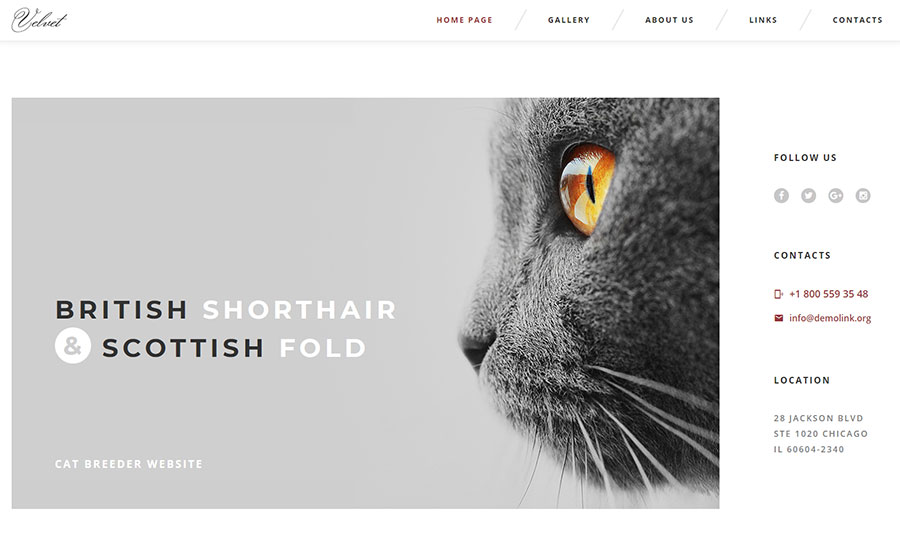 Do you remember an excellent acting of Drew Barrymore in King's Cat's Eye? She even was nominated for the Young Artists Award for her fascinating performance. If you remember this anthology movie, you will find out absolute likeness with Velvet template design. This business niche comes with the multipurpose Intense package and boasts:
a clean and minimalistic design;
alluring gallery and other visual effects;
multiple custom widgets like Google maps, social media integration, etc;
e-commerce options for running a solid e-store.
The Running Man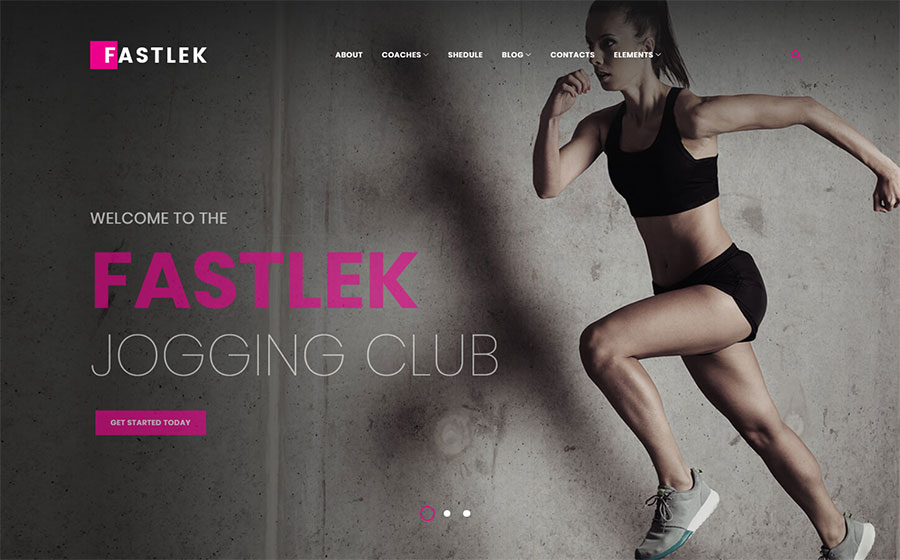 Let's start our own game with Fastek design, which resembles Stephen King's runner from The Running Man. This WordPress theme will serve as a feature-rich platform for setting up a coaching online project. In addition to the affordable price, you get a comprehensive pack of necessary options:
the ability to build any page up to your needs effortless;
a simple and fast 5-mins installation;
the ability to modify page structures;
a useful Timetable plugin incorporated.
The Green Mile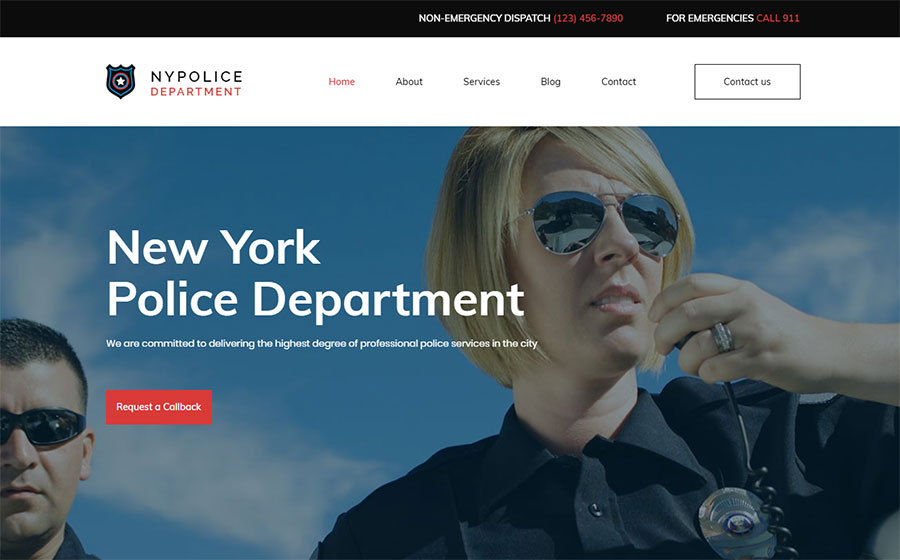 The Green Mile
Do you remember unequalled performance of Tom Hanks in The Green Mile? That story fired imagination and made attentively watch the development of King's plot. No doubt, the developers were inspired by this story when they were crafting Police Department template.
a comfortable drag-n-drop builder;
effective background options;
a user-friendly navigation in combination with the extensive menu possibilities;
Multilanguage support.
The Shawshank Redemption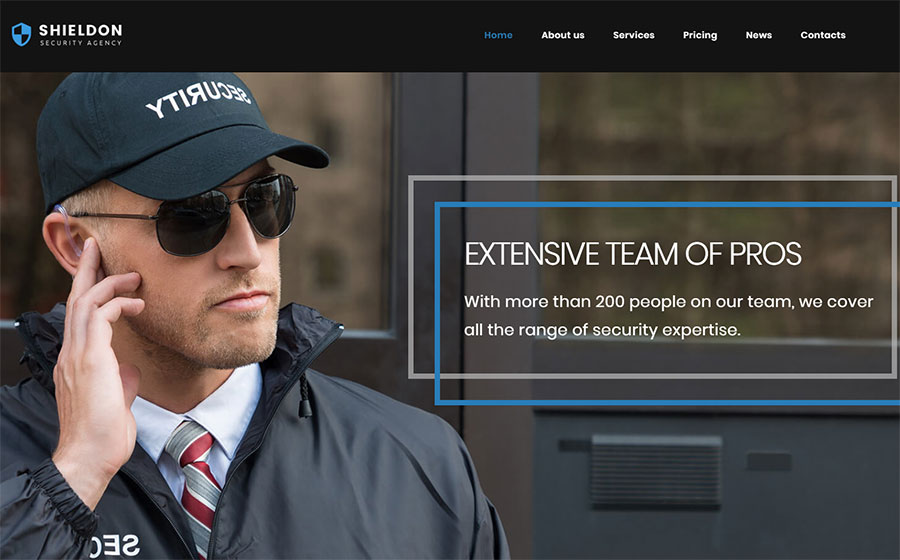 One of the most inspirational and life-affirming Hollywood products, The Shawshank Redemption found inspired Zemez development team to produce Shieldon. This mobile-friendly theme with a reliable and up-to-date design completely meets all the requirements of modern web development.
a built-in library with your favorite layouts;
multiple content types: buttons, tables, sliders, etc;
various possibilities to display content and build a strong online presence;
easy-customizable components with the Live Customizer tool.
The Shining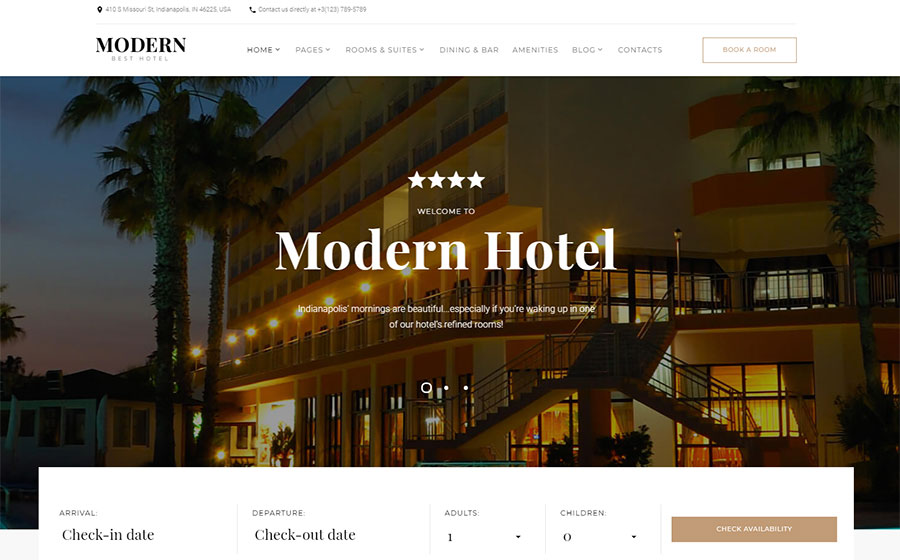 This fact about The Shining you never knew: there was a really haunted hotel! The Stanley Hotel inspired The Shining, its prequel The Overlook Hotel, and even developers to craft a hotel-related theme – Modern. Don't worry, your website based on this creative template will be without ghosts fortunately. Instead of King's evil spirits, the template contains:
a charming, elegant, and trustworthy design;
rich user interface kit;
more than 40 ready-to-use HTML5 pages;
various header and footer variants up to your taste.
Firestarter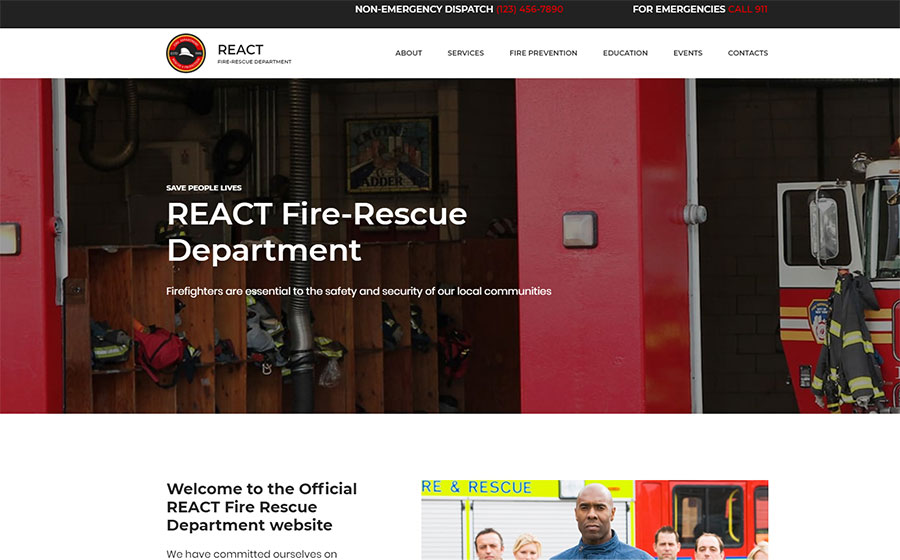 What do you think when you are sitting in front of fire and staring into the flames? Some people go back to 1984 when King's Firestarter hit the screen. MotoCMS designers were also inspired by themovie's special effects and surprisingly perfect Drew Barrymore's performance. They created this stunning website template – React:
the ability to turn the Multilanguage option;
various gallery scripts;
multiple media integrations;
a feature-rich footer style with usable custom widgets.
Kingdom Hospital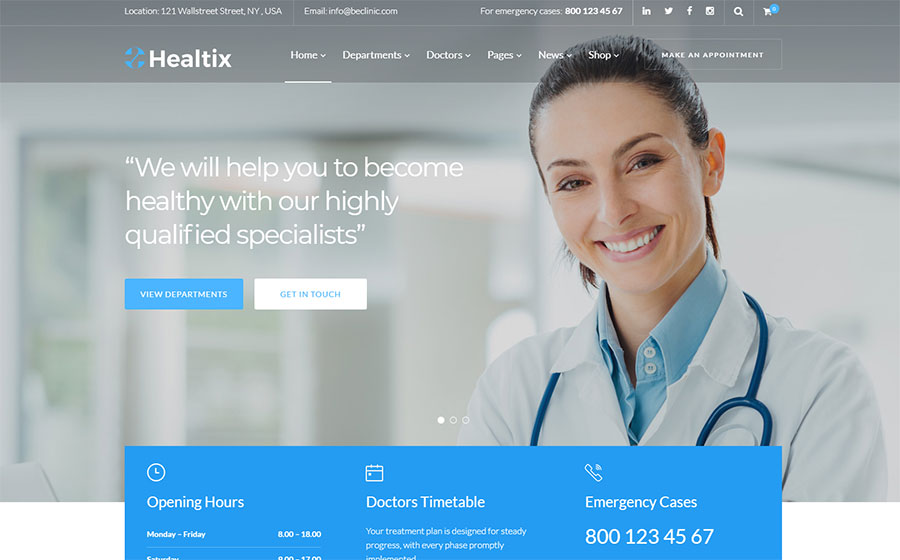 Some like watching nerve-wracking King's adaptations like Kingdom Hospital while others are looking for a powerful template for their medical website. BeClinic is a great all-in-one solution for any medical online project since the theme includes:
loads of live demos for any medical needs;
an elegant, trustworthy, and modern appearance with multiple custom widgets;
extra flexible Elementor Page builder to create dazzling layouts;
pre-made pages for all occasions.
The Langoliers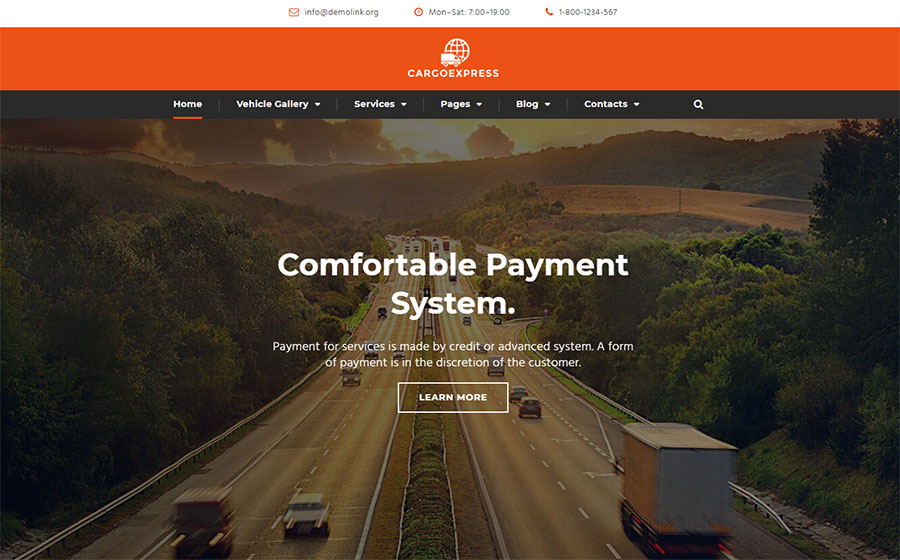 During a red-eye flight from the screened King's novel The Langoliers most of the passengers and crew members mysteriously disappear. Cargo Express HTML5 template's design greatly reminds of this horror movie but this is one and only similarity between them. The template is aimed to establish a feature-rich, effective and forward looking delivery service on the web.
multiple HTML5 pages;
user-friendly navigation with numerous handy options and extensive menu;
search engine optimized code;
complete crossbrowser compatibility.
Stephen King's masterpieces can inspire even web design developers to create impressive and attention-grabbing products. This collection of templates completely proves this statement. Whichever purpose of your online project is, you can run it using one of this layouts effortless. Horror and mystery stay just in King's novels and movies while the website templates promise flourishing online business projects.