Post pobrano z: 8 Nonsensical Reasons to Redesign a Website
Websites
are businesses' online window to the world. And just like real windows, these
online windows look worn out and rusty with time. Meaning, website redesigning
shouldn't be a nice-to-have strategy. It should be a necessity.
Even
so, you cannot simply undertake website redesigning just because your
competitor has done so, or just because you feel like it. Given the kind of
money involved, (the average cost of web redesign is
$43,000), a lot of thinking and re-thinking needs to be done before you could go ahead with your website re-designing plans.
According to a Hubspot report, 38% of the companies did
not experience any improvement in their performance after a redesign. Turned
out, the dissatisfaction stemmed from the fact that the re-designing was
undertaken for all the wrong reasons.
So, are you planning to redesign your website
in the future? If so, no matter what, don't do it for the below-mentioned
reasons.
1. To Add Sparkling New Features
To use a cliche, everything that glitters is not gold. So, if you think those sliders, parallax scrolling, rotating images, scrolling logos and more are a must for your site, think again. Hot new trends keep invading the website landscape every single year. That doesn't mean every trend is good for your site. For example, sliders are clicked by as few as 1% of visitors. Even with regards to parallax scrolling people may not like to scroll infinitely on a homepage.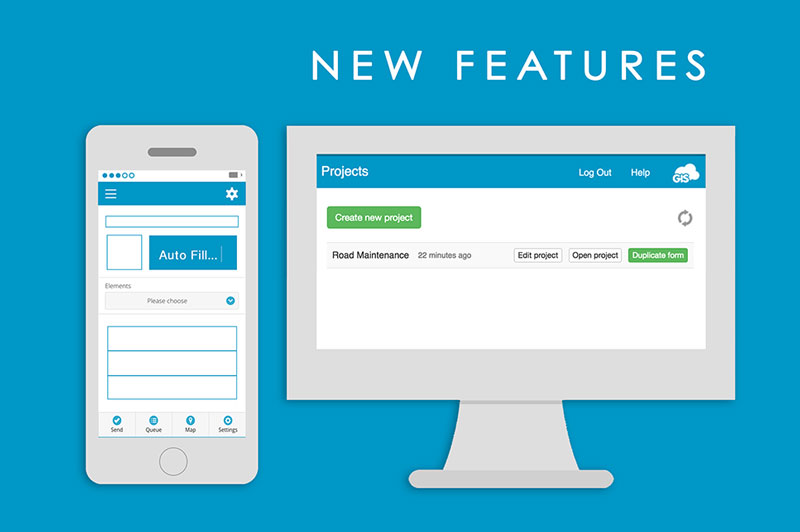 To cut to the chase, find out what works for
your audience and stick with it. You could even think of running user tests
through software such as HotJar for existing users and UsabilityHub for new
users, before introducing new features to your website. User tests will help you
decide whether or not a redesign is required.

2. To Make it more SEO-Optimized
Majority
of the time businesses redesign to SEO-optimize their website, which, in turn, helps
draw more traffic to the traffic. Of course, traffic is paramount. However, the
question is: Whether this traffic is getting converted into more subscribers,
leads, and customers?
No
doubt, the launch of a search-optimized website could lead to a good jump in
Google rankings. But according to SEO experts, such jumps are typically
flash-in-the-pan types.
For
your rankings to climb and last longer on Google, the focus should be on
building quality content on a consistent basis.
Search engines love websites that offer fresh content, fresh offers and are
written for people and not for robots.
3. To Make Visitors Stick around your Site Longer
If visitors are finding it hard to stick
around your site, then obviously the first thing that crosses your mind is that
your website design is not good enough.
However, the fact is, just addressing design
issues is just not enough. There could be other problems as well such as navigation,
badly written copy and so on.
Long story short, go back to your Web Design
101 fundamentals to make sure whether you have taken care of the fundamentals
before planning a full-fledged design overhaul. Or, you could even consult top web design companies
to know whether your site needs a redesign or not.
4. To Beat Competitor Hands Down
Tell me one thing: Will you overhaul your wardrobe just because the colleague sitting next to you just did the same. No, right. You have budget constraints and, more importantly, you may not be such a clotheshorse like your colleague.
Likewise, if your competitor is overhauling
their website, doesn't mean you too follow in their footsteps. Sure, you need
to keep a watch on your competitors. But like a monkey, you don't mimic
everything that comes your way. The design overhaul may have worked out for
your competitor, but then there's no surety that it will work for your site as
well.
Simply put, focus on building high-value
content that brings in thousands of leads rather than aping your competitors
blindly without knowing whether it would bring in the desired results or not.
To generate lead-worthy content, you could take help of some top content marketing agencies.
5. To make Website more Product-centric

Are you witnessing slow sales? If yes, the
first thing most businesses undertake is redesigning their product pages.
However, the fact is, most websites are
already product-centric. And, let's face it, being product-centric doesn't help
accelerate sales. Rather, the sites should be more customer-centric. The goal
of any website should be to be as customer-friendly as possible by offering
visitors the information they need wherever they are in the customer journey.
It helps to remember, people don't remember
the content they read on the product pages; however, they do remember the
experience. So, think of delighting your customers rather than focussing on
re-designing your product pages.
6. To Launch PR Campaigns
You have decided to relaunch your website
with sparkling new features and all so that you could be in the public eye. And
so that you could be the talk of the town. So that you could come up with a
press release announcing all the big bang changes you have made to your site.
The fact is, just making your PR factory work
around-the-clock won't get you the desired results There's more to an
authoritative website than meets the eye. And it has more to do with creating
valuable content that people love to consume and also transforming yourself
into an educational hub that each one in the industry is interested in to find
information from.
7. To Attract More Leads
If anything, generating leads is also one of
the most important reasons that make businesses think about redesigning every
so often.
However, focussing on generating more and more leads won't really help convert into sales. Rather focus on generating fewer leads of a higher quality than wasting time on useless ones.
8. For a Complete Business Facelift
More often than not businesses are not happy
with the way things are moving. They wish to re-start from the scratch and work
toward a new beginning.
However, thinking of redesigning the website,
as the first step toward recreating a company, may not bring you the desired
results. In other words, outside appearances only matter so much. You may need
to work on the inside as well to get the desired results. In other words, you
may have to re-visit your values, company culture, vision, mission and so on
rather than giving your website a facelift.

Putting it all together
There you are! 8 nonsensical reasons for getting
your website
designed. And, believe me, whether these reasons seem sensible to
you or not, businesses do undertake web redesigning for the above-mentioned
reasons. So, if you intend to redesign your website, go beyond looks and see
how it works as well. And, more than anything else focus on creating valuable
content for each buyer persona.