Post pobrano z: Design deals for the week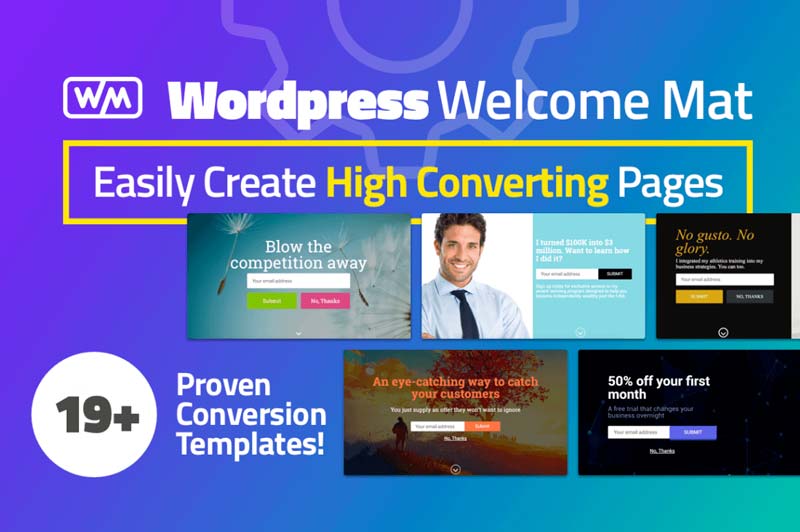 Every week, we'll give you an overview of the best deals for designers, make sure you don't miss any by subscribing to our deals feed. You can also follow the recently launched website Type Deals if you are looking for free fonts or font deals.
Increase Website Conversions with WordPress Welcome Mat
Want to easily capture member emails? Now you can with a simple call-to-action page. This Mighty Deal features more than 19 Welcome Mat templates with clear CTA buttons to greatly increase your site conversions. Fully customizable and easy to export your data, you won't find a warmer welcome on the Web!
$27 instead of $100 – Get it now!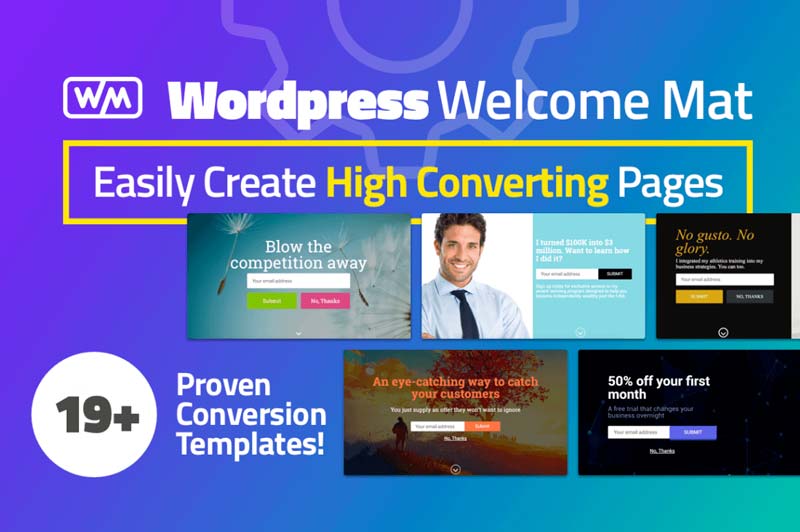 4 Modern Calligraphy Font Families, 30+ Individual Typefaces
Need a brush font for your latest project? Then you can stop your search because this Mighty Deal from Typsketchbook has you completely covered. Full of 4 Modern Calligraphy Font Families, your typeface toolbox will be overflowing with sketch styles from brush to ink pen to marker, all thanks to the 30+ individual typefaces included in this deal.
$12 instead of $407 – Get it now!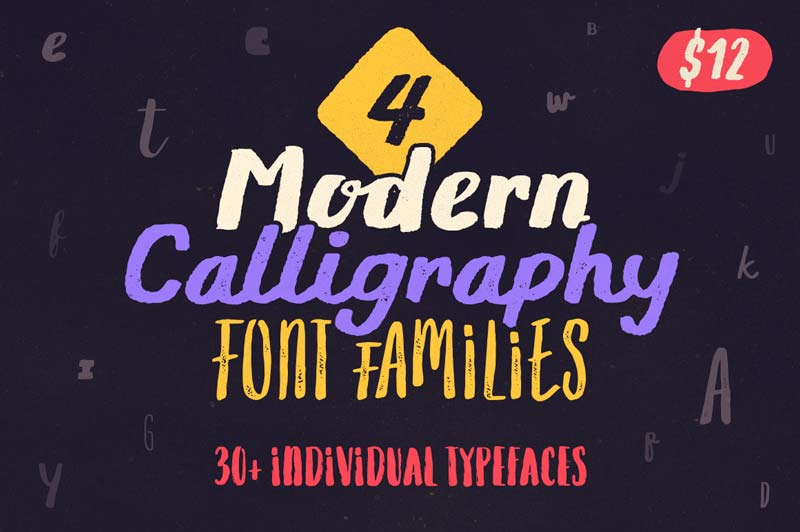 The Mockup Bundle
This bundle includes 12 mock up packs perfect for crafters, designers, design & marketing agencies, branding & merchandise companies + anyone who wants to achieve that professional image. You can save 90% off the RRP for a limited time only.
$19 instead of $181 – Get it now!

2000+ Professional Retro & Vintage Design Elements
It's time to relive the past with this amazing Retro & Vintage Branding Bundle from DesignShock! A great bundle of bundles, this collection of 4 retro-style bundles includes a variety from hipster vectors to vintage business cards. You'll snag more than 2,000 design elements including brushes, textures, actions, vectors, icons and more to give your latest project a totally retro vibe.
$37 instead of $116 – Get it now!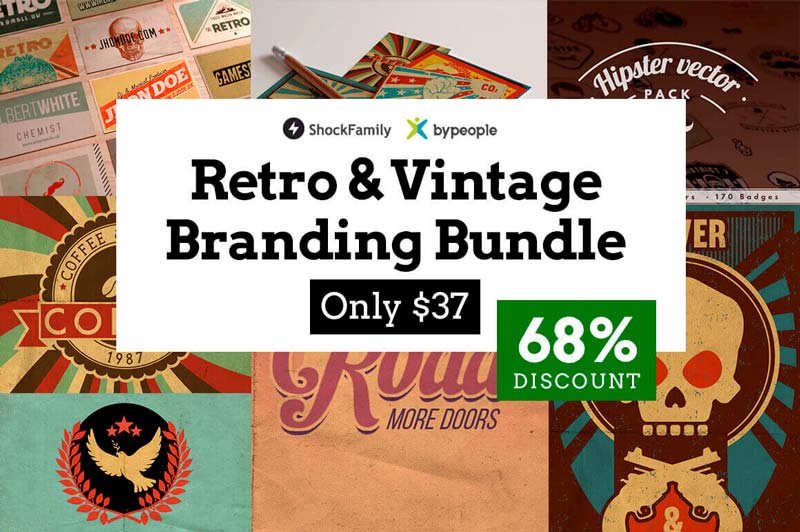 ASSEMBLY: A Robust Multipurpose Theme with Page Builder
Talk about a powerful, responsive and multipurpose website template! Built on the bootstrap framework, Assembly lets you easily build out any type of site you want using contemporary modular blocks. Toss in 1000s of usable photos, 18 pre made pages, and 700+ icons, and you've got the makings of a masterpiece.
$9 instead of $17 – Get it now!