Post pobrano z: Design deals for the week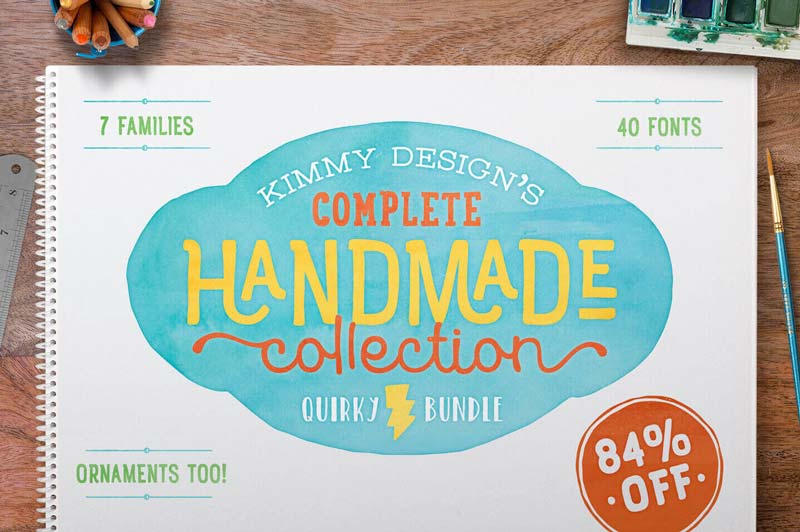 Every week, we'll give you an overview of the best deals for designers, make sure you don't miss any by subscribing to our deals feed. You can also follow the recently launched website Type Deals if you are looking for free fonts or font deals.
Collection of 40 Unique Handmade Fonts
This superb California-based designer is at it again! This time, you can nab Kimmy Design's Complete Handmade Collection and add some quirkiness to your typeface toolbox. Bursting with 40 unique fonts, this bundle of joy is chock full of thousands of extra features, ornaments and OpenType variations. They all combine for one uniquely amazing hand drawn collection.
$17 instead of $99 – Get it now!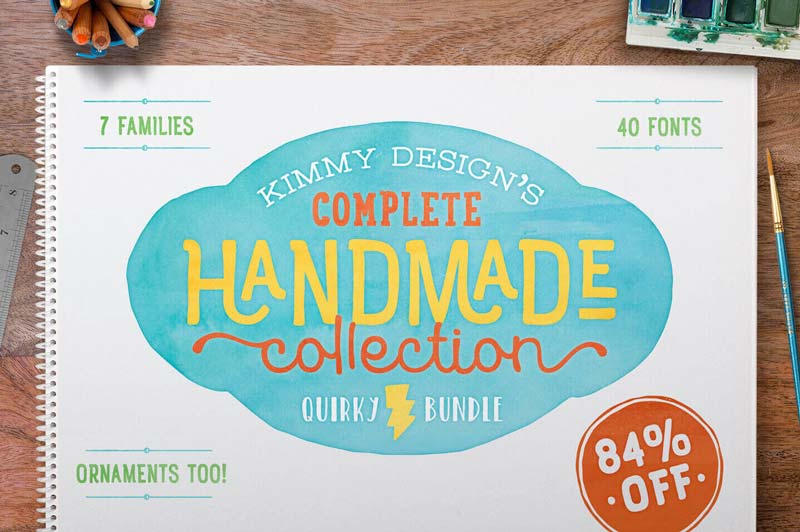 Universe Bundle: 300+ Premium PSD Mockups
Forget wasting all that time and money on setting up photoshoots only to learn that your logo or brand just isn't working. With the Universe Bundle, you can find out instantly! Packed with more than 300 premium PSD mockups, you can easily slot in your images to see how they'll realistically look on everything from cellphones to shopping bags to aluminum cans.
$29 instead of $99 – Get it now!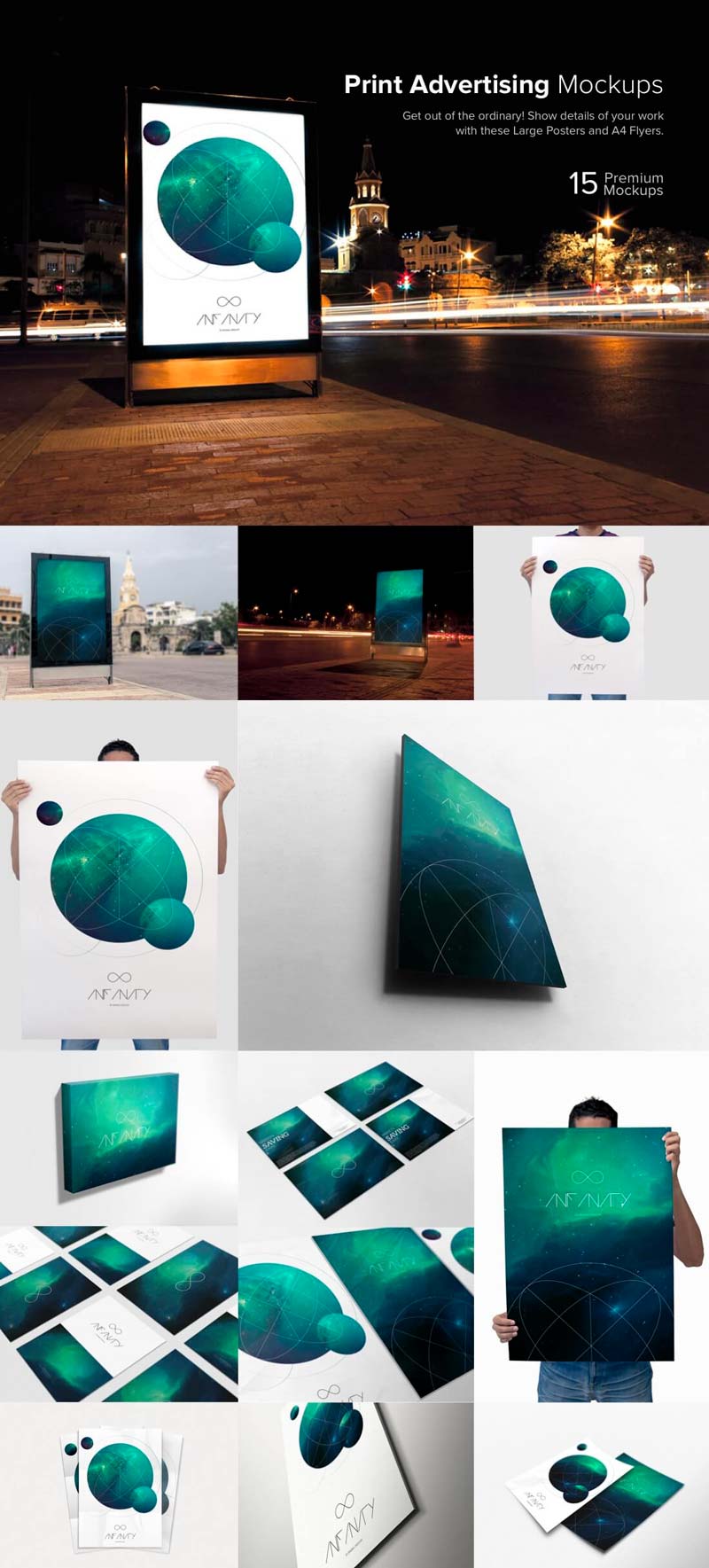 TT Limes, a Fresh Font Family of 23 Unique Typefaces
Talk about a freshly squeezed deal! TT Limes is bursting with fontastic flavor. Made up of 5 Fonts with multiple styles for each, you'll be getting the equivalent of 23 typefaces! Created with watercolor brushes and felt-tip pens, these different fonts work perfectly together to add that splash of spontaneity into the whole handwritten concept.
$9 instead of $60 – Get it now!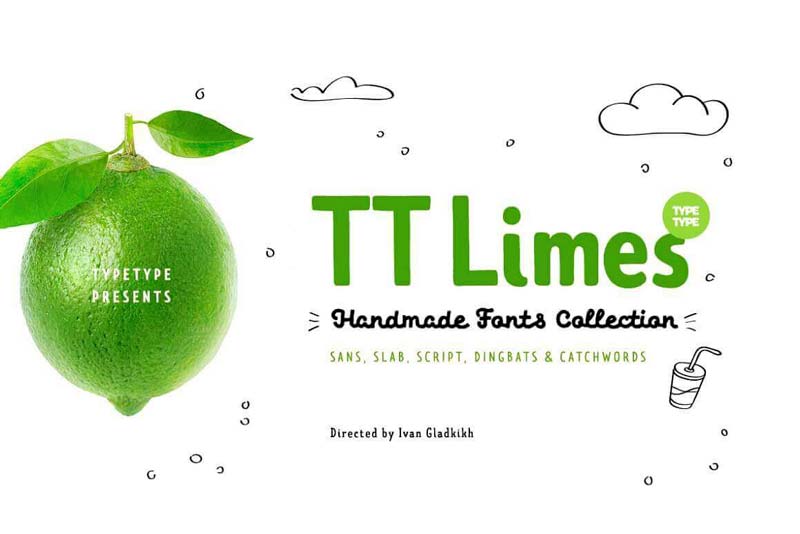 75% off a Professionally Designed Infographic
Have a great idea for an infographic but need it quick and professional? Don't miss out on a fabulous opportunity simply because you're crunched for time. Instead, take advantage of this Mighty Deal from Easel.ly and you can get 75% off the regular price of a professionally designed infographic! Just share the topic you're looking for and within 48 hours, you'll have a fully customizable, professional infographic file to play with!
$59 instead of $240 – Get it now!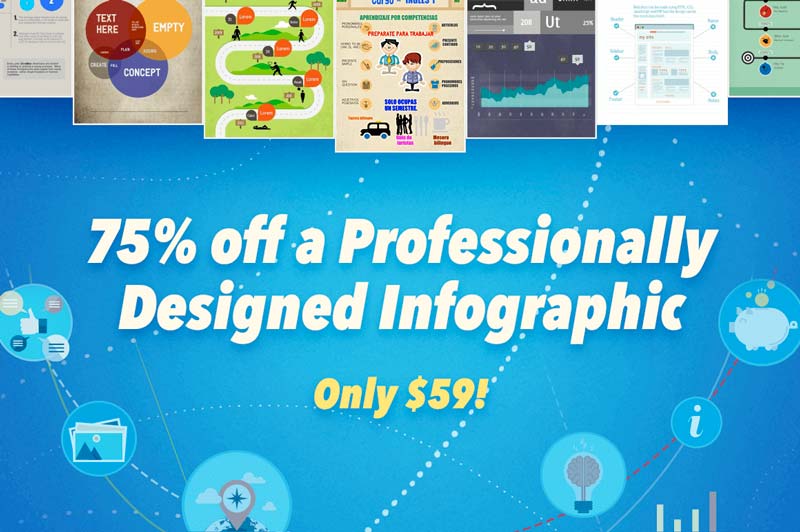 4 Modern Calligraphy Font Families
Need a brush font for your latest project? Then you can stop your search because this Mighty Deal from Typsketchbook has you completely covered. Full of 4 Modern Calligraphy Font Families, your typeface toolbox will be overflowing with sketch styles from brush to ink pen to marker, all thanks to the 30+ individual typefaces included in this deal.
$12 instead of $407 – Get it now!