Post pobrano z: Design deals for the week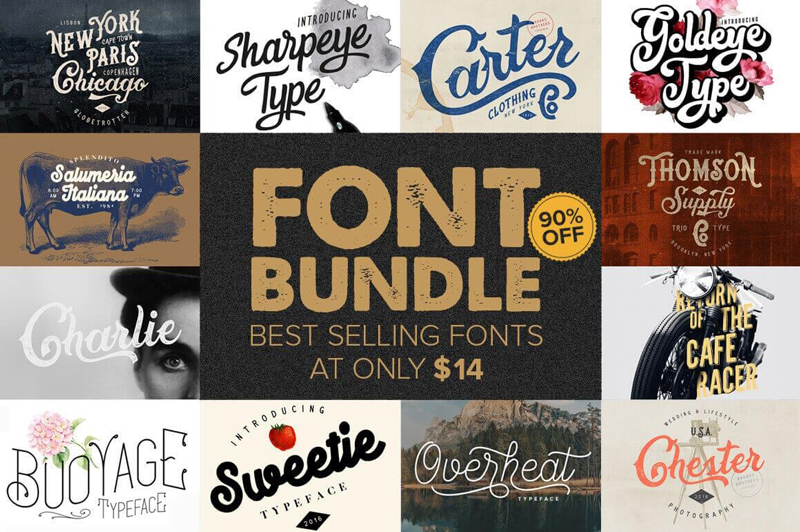 Every week, we'll give you an overview of the best deals for designers, make sure you don't miss any by subscribing to our deals feed. You can also follow the recently launched website Type Deals if you are looking for free fonts or font deals.
10+ Best-Selling Premium Fonts
Make room in your typeface toolbox! It's time to grab this sweet deal full of more than 10 premium best-selling font families. From Charlie to Sweetie to Sharpeye Type, you'll get a wonderful variety of fun, curvy fonts that will work perfectly with your latest designs. Use them on everything from T-shirts to logos.
$14 instead of $114 – Get it now!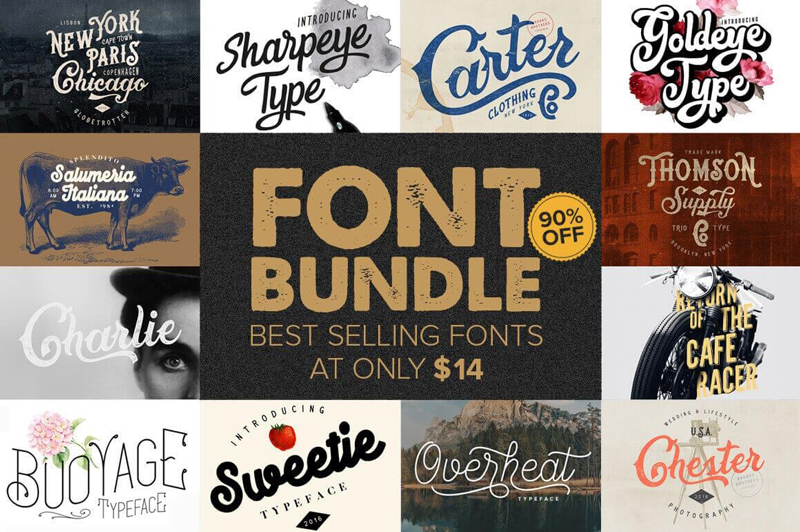 Create Amazing Hero Images with WuHoo! Scene Generator
Attract attention to your website with powerful Hero Images. Thanks to the WuHoo! Scene Generator, you can now easily whip up colorful, fun professional Hero Images in no time flat. It couldn't be easier too, thanks to a simple drag-and-drop feature, along with a variety of text editing tools.
$15 instead of $39 – Get it now!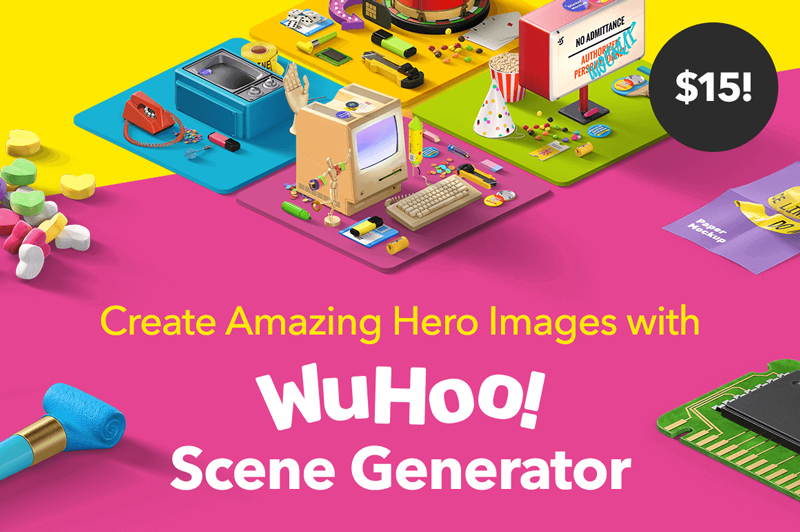 120+ Unique, Premium Typefaces – 31 Font Families
It's time to fall into a fantastic font sale! This Autumn Font Sale is overloaded with more than 120 gorgeous typefaces, culled from 31 different font families. You'll be privy to a wide variety of styles ranging from vintage to cartoony, not to mention a slew of extras like alternates. No matter your latest project, you're bound to find the perfect font in this collection.
$9 instead of $1550 – Get it now!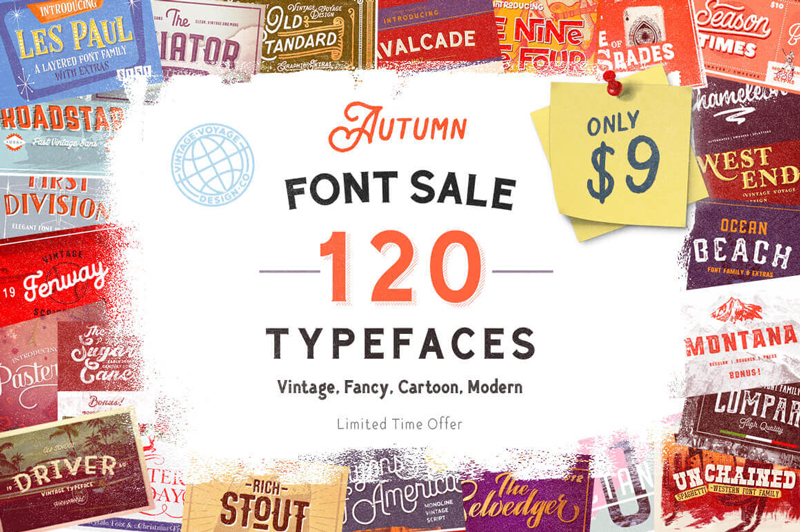 Laura Worthington's Industrial Typeface Voltage
Reach back to the Industrial Age, full of big, bold words and cars! The Voltage Font Family by Laura Worthington offers up a practical typeface that's both assertive yet down to earth. Loaded with hundreds of OpenType Features from swashes to ligatures, this is one charged-up font family that you won't want to miss out on.
$9 instead of $35 – Get it now!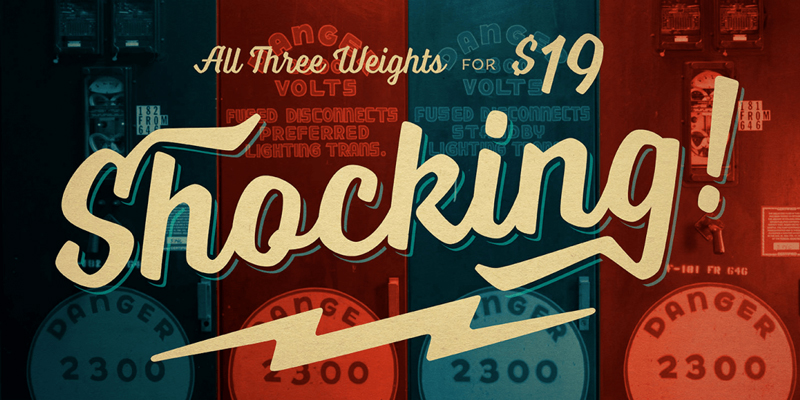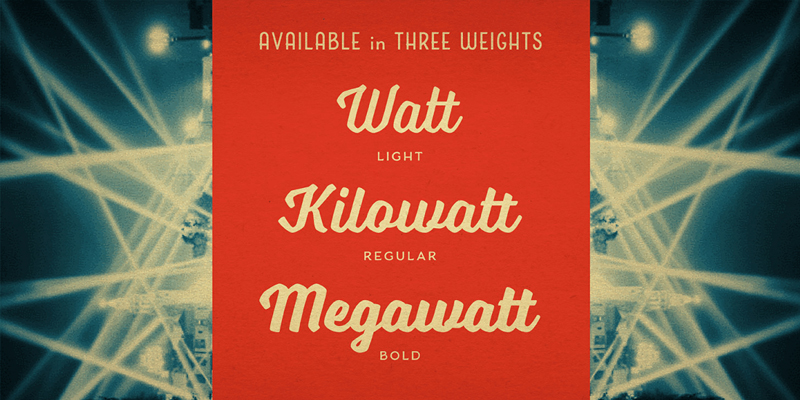 80 Beautiful, Liquid Style Brushes
Want to add a bit of motion to your designs? Consider a Fast Style approach using this collection of 80 Liquid Style Brushes. These brushes feature a modern-yet-retro digital style that creates round-ended lines giving off an almost dripping appearance. Use the handy reference guide to quickly choose the right brush to whip up a clean illustration or icon.
$9 instead of $15 – Get it now!