Post pobrano z: Design Deals for the Week
Every week, we'll give you an overview of the best deals for designers, make sure you don't miss any by subscribing to our deals feed. You can also follow the recently launched website Type Deals if you are looking for free fonts or font deals.
5 Fabulous Handmade Script Fonts
Fonts make all the difference in your designs. Sure, what you say is important, but how you say it is just as powerful! Be sure to hurry and grab this Mini-Font collection sporting 5 fantastic handmade script fonts! Whether you're working on invitations or mugs, these professional typefaces can be molded to suit your style thanks to the many OpenType Features they include.
$9 instead of $75 – Get it now!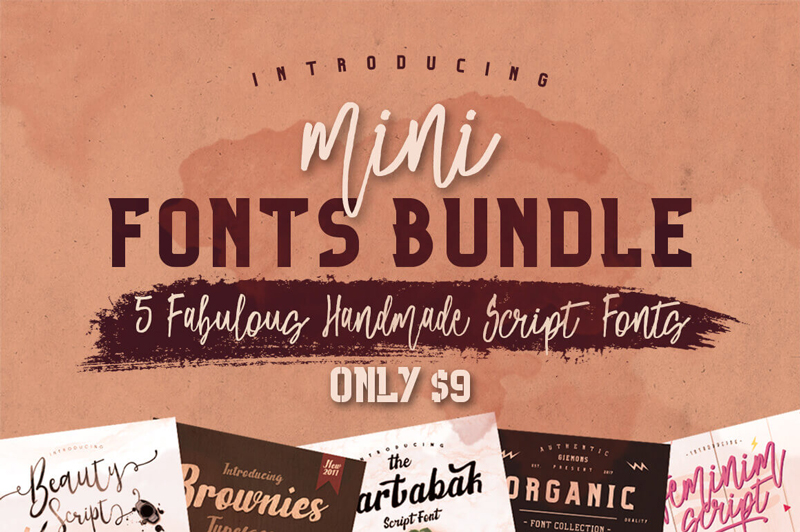 The Two Font Ladies Bundle
Missy Meyer and On The Spot Studio have teamed up for a brand new font bundle with 93% off!
$15 instead of $203 – Get it now!

20+ Fineliner Brushes & Patterns
Looking for a quick and easy way to draw up some basic doodles on your computer? Then this Mighty Deal from The Artifex Forge shapes up perfectly for you. You'll get a real authentic hand-drawn feel on your projects with this collection of Fineliner Brushes and Patterns. You'll get 17 anti-stretch brushes in a variety of styles from dots to hatches to dashes, as well as a set of patterns to fill up large areas in one fell swoop.
$8 instead of $16 – Get it now!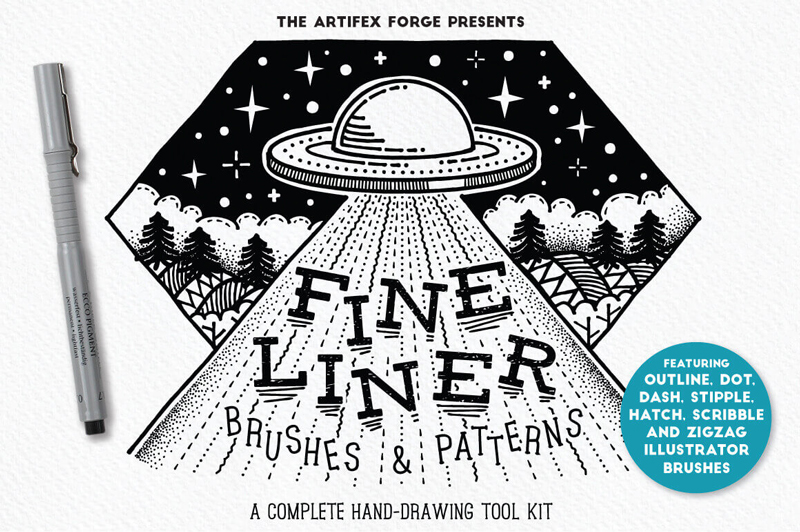 Fantastic Font Bundle of 30 Unique Typefaces
It's time for another font-astic deal! This one from the mighty Polem, you'll get yourself a collection of 30 unique hand-drawn, script and serif fonts. Gorgeous, elegant and flowing, these fonts are packed with oodles of OpenType features, and are just the thing you're looking for in terms of your next project whether it's greeting cards, invitations or even T-shirts.
$12 instead of $312 – Get it now!