Post pobrano z: Design deals for the week
Every week, we'll give you an overview of the best deals for designers, make sure you don't miss any by subscribing to our deals feed. You can also follow the recently launched website Type Deals if you are looking for free fonts or font deals.
9 Beautiful Hand-Drawn Fonts
Whether you're looking to add to your existing collection of script fonts or just getting started, this Mighty Deal from Typezilla was made for you! You'll snag 9 beautiful hand-drawn typefaces with a wide range of styles from elegant calligraphy to a more personal natural feeling. Mix it up with a variety of OpenType Features.
$9 instead of $125 – Get it now!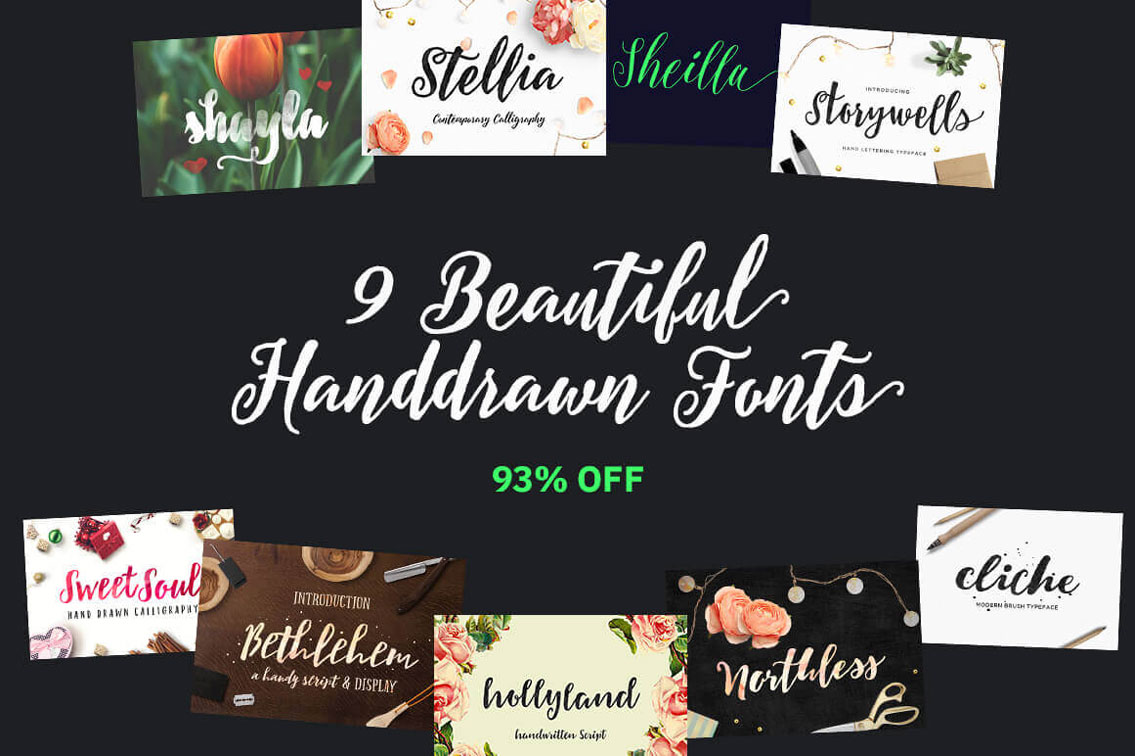 The Best Seller Craft Bundle
This crafter friendly Bundle includes 50 of the best-selling craft products from our marketplace and bundles.
$19 instead of $185 – Get it now!

Typographer's Dream Box: 50+ Fonts & 200+ Logos
You can stop pinching yourself now. It's only a dream in name. This Typographer's Dream Box is 100% real and packed with more than 50 fonts and 200+ logo templates! Use this collection of typefaces and logos to create the perfect branding for yourself or your clients as you whip up some truly impressive masterpieces.
$9 instead of $3090 – Get it now!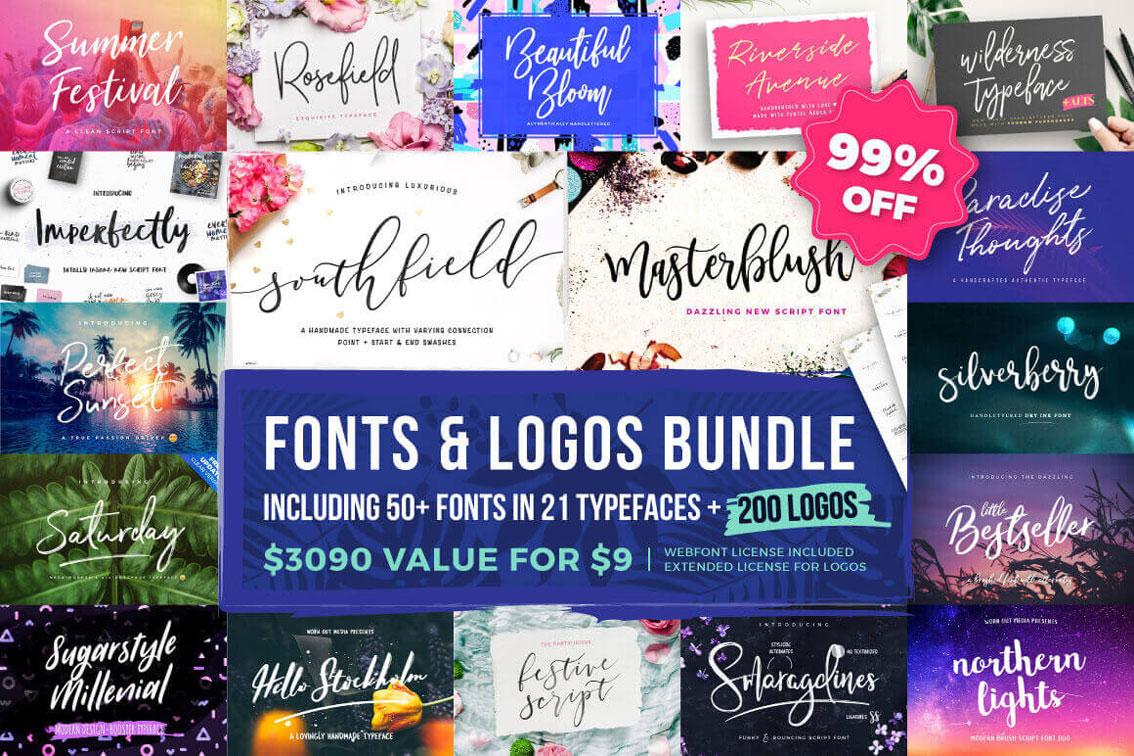 Stevie Sans: a Neo Grotesque Font Family of 7 fonts
Meet Stevie Sans, a modern take on the grotesque typeface. With weights ranging from Thin to Medium to Black, it's like getting 7 professional fonts in 1. A brilliant choice for headlines and small text, this bad boy is perfect for loads of printed projects ranging from T-shirts to prints. Toss in a gaggle of OpenType Features and support for more than 70 languages, and there's no excuse not to add Stevie Sans to your typeface toolbox today!
$9 instead of $100 – Get it now!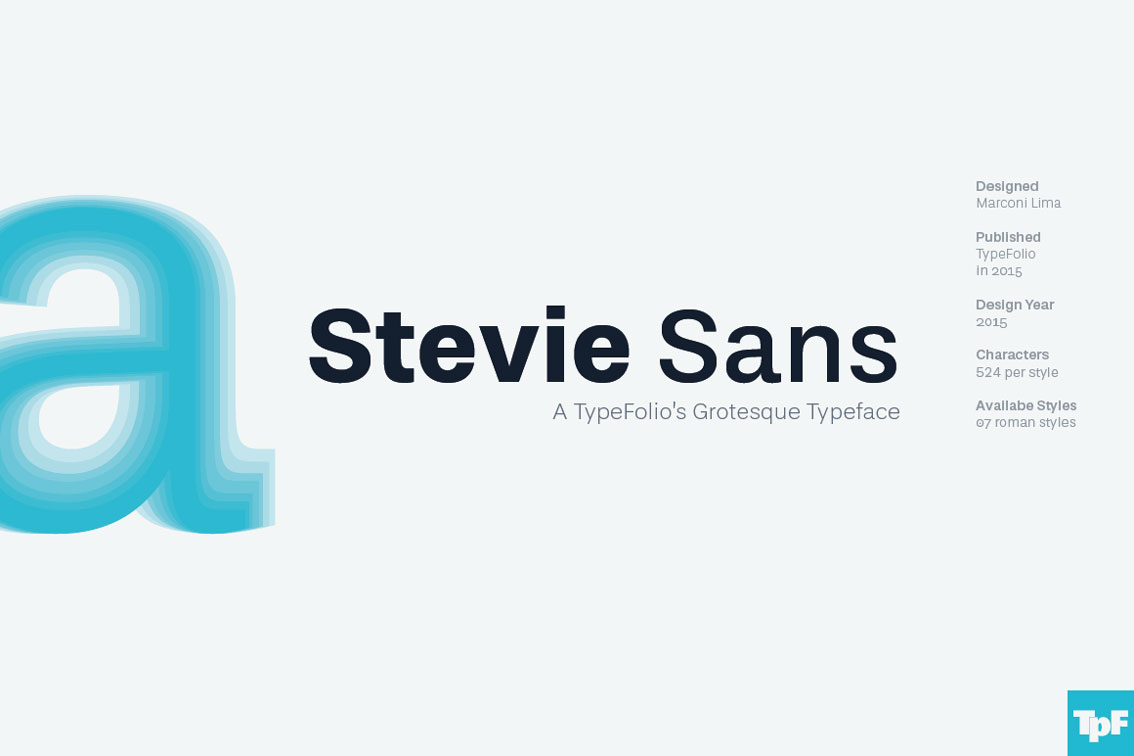 The Classically Beautiful Elegans Script
If you could craft pure elegance by hand, you'd end up with the Elegans font. This breathtaking hand-crafted typeface just exudes elegance with its fluid, connected script design. Work with more than 575 unique letters, all of which have been created to flow right into the next letter.
$7 instead of $22 – Get it now!