Post pobrano z: Essential design subreddits you have to check out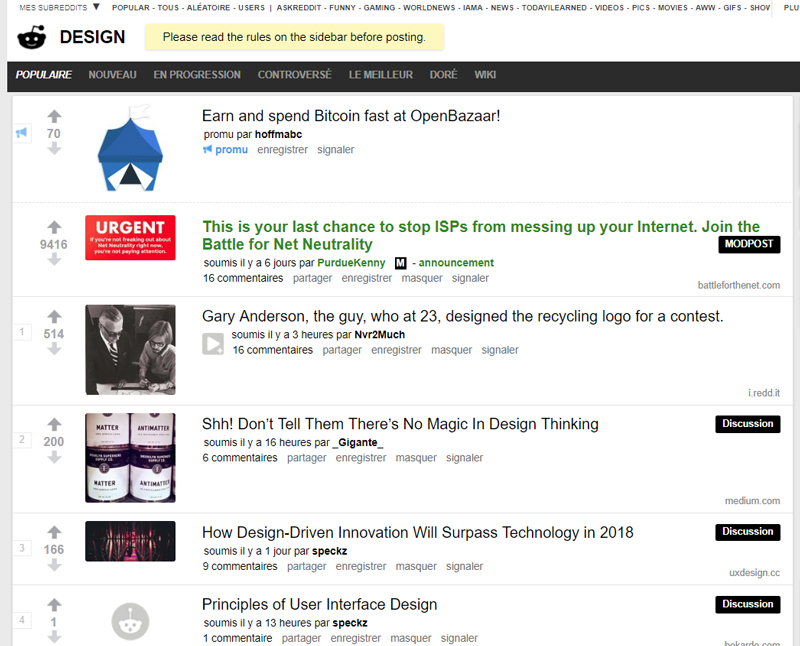 When working in the world of design, you often need to call upon a pool of different resources. Whether it's to find the correct tool or maybe for some inspiration, the internet is a wonderful place to find these resources. However, given the breadth and depth of everything that's out there on the web, finding what you're looking for can be a challenge, to say the least. A salvation and a massive time saver can be found within the subsections of Reddit – called subreddits to those who lurk its pages daily. These subreddits are filled with thousands of active users who either work within or admire the design industry.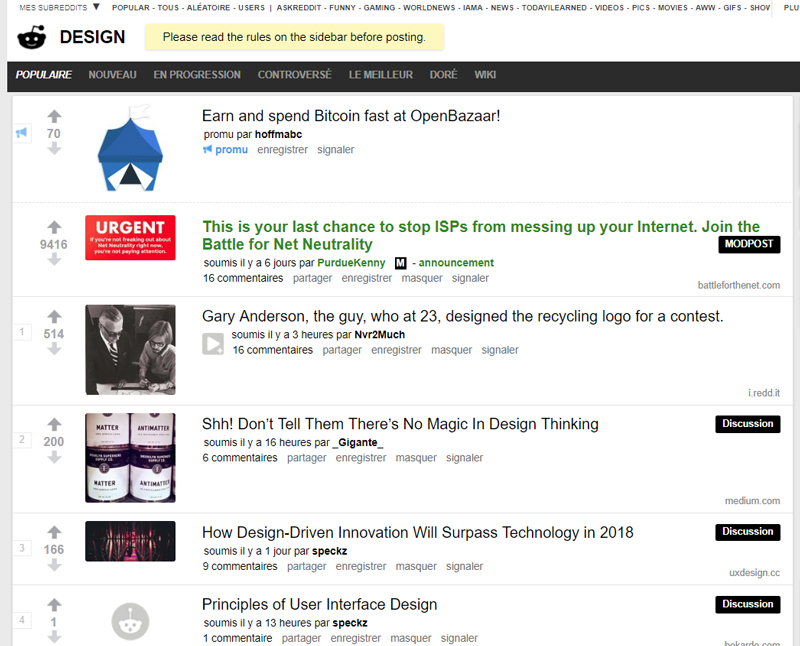 Whether you're designing a logo or laying out a user interface, there exists within a specific subreddit those with the knowledge and wherewithal to help you out or put you in the correct direction. Don't end up on one of these lists, instead, peruse some of the best subreddits for designers.
The granddaddy of everything to do with design, /r/design boasts almost 200,000 users. The content features everything from graphic design to comic book sketching all the way to furniture and architecture. It's a very general subreddit that is a good starting point if you're looking for more niche design-related content, and if you can't find what you're looking for, merely create your own post and wait for someone in the know to correct your course.
For anything and everything related to graphic design. It's the perfect subreddit for those who are looking for news, theory, resources and inspirations for their respective projects. This includes anything that has to do with quality design such as logos, magazines, posters and illustrations.
The place where the internet dukes it out, not with words or bullets, but with Photoshop edits. A lot of people prefer using other programs in lieu of Adobe's popular software, but the concept remains the same: make something funny and sharable. You'll need to have a good sense of humor and an eye for the uncanny and ridiculous, but when people start commenting, liking and sharing your work, you know you've hit the big time.
For more in-depth academic posts that delve into the how and why of design, /r/designthoughts is the place for you. It's a much smaller community than the other subreddits listed here, but the topics discussed tend to be much deeper, more thoughtful conversations than you would find listed elsewhere. Expect links to longer articles discussing the context of design, the societies that it reflects and how terminology can be used to shape the culture surrounding design.